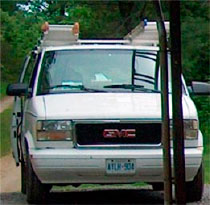 OUR SERVICE AREA INCLUDES:
St Catharines
Niagara Falls
Welland
Pelham
Port Colborne
Fort Erie
Niagara-on-the-Lake
Entire Niagara Peninsula
FAMILY OWNED & OPERATED
Niagara Electrical is owned and operated by Juno Limbeek and son Colin. We serve St. Catharines, Niagara Falls, the Welland area and the entire Niagara Peninsula.
Our commitment to our customers remains focused on quality products and services, attention to your specific needs, polite and professional service, and the values that are foundational to honest, integrity-oriented businesses.
Contact us with any questions and we'll be happy to give you the information you need to make the right decision.
CERTIFIED SERVICES
Niagara Electrical is a fully certified and licensed Master Electrician. With over 25 years in the industry, Juno has a wealth of experience that goes to work for you. Niagara is registered with the Electrical Safety Authority under license #7000166